Patent
Double-locking Fiber
After years of research and development, our company has finally launched our patent technology.
Special Method
A special method so as to achieve a sticking effect after more than 500 times washing in 95 degrees water.

What is more
It can aslo reduce the purchase cost for cleaning-services companies and better meet customer's cleaning needs.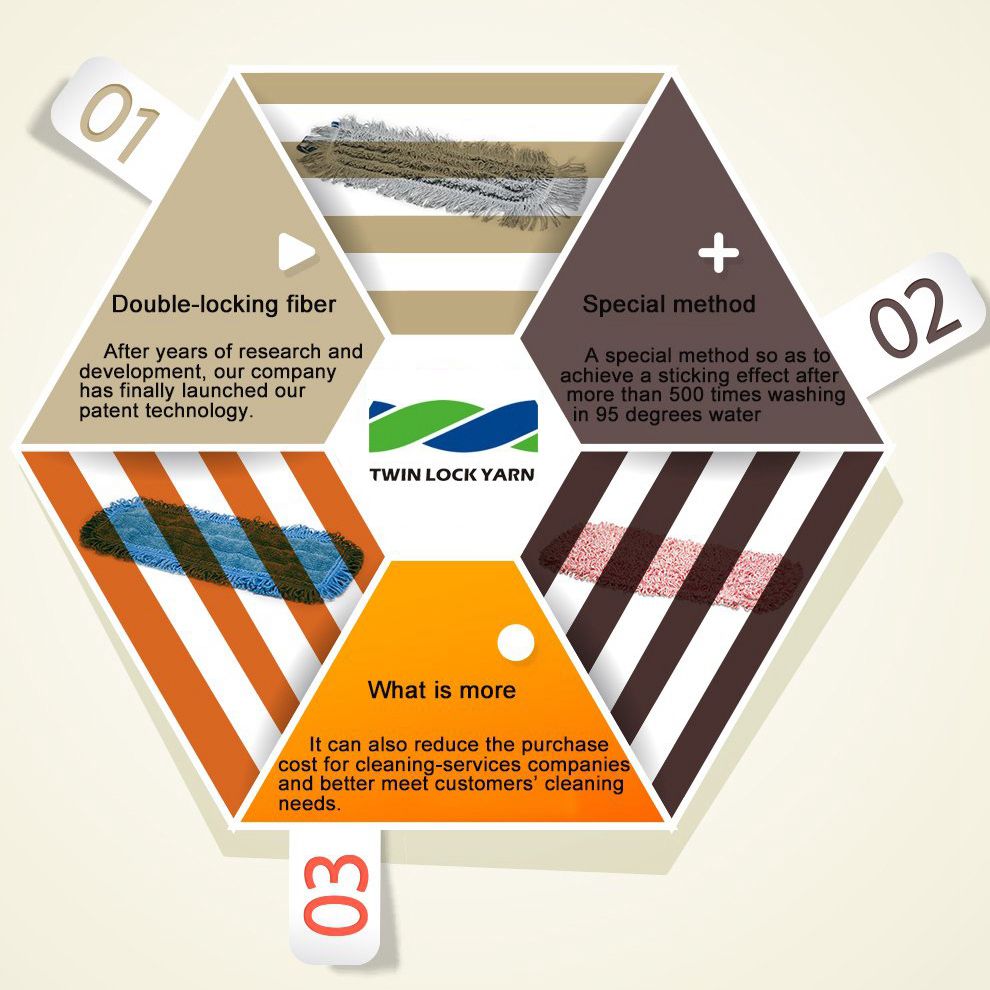 ---